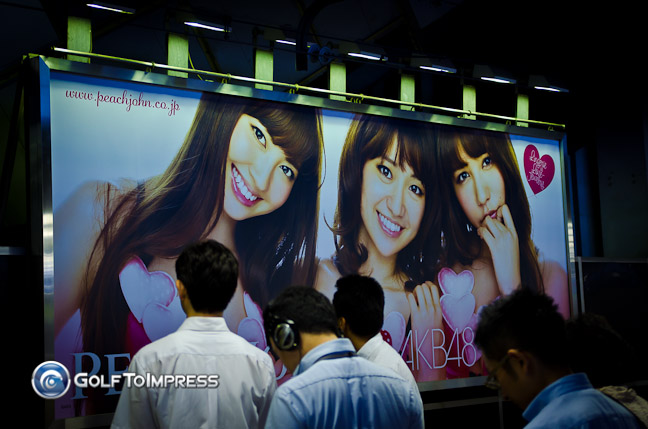 Was in Tokyo today thanks to 2 meetings. Got to do some club and shaft testing in the city and was all over the town making stops in Sumida, Asakusa, Ginza, Hanahata, and Akihabara.  It was a terrible day for pictures as it was foggy and overcast but I brought my Nikon D5100 with me anyway and the Sigma 17-70 f2.8-4 lens. Above picture: Guys admire new billboard featuring AKB48 Members Kojima Haruna, Oshima Yuko and Kasai Tomomi on the Tokyo Station train platform Yamanote Line.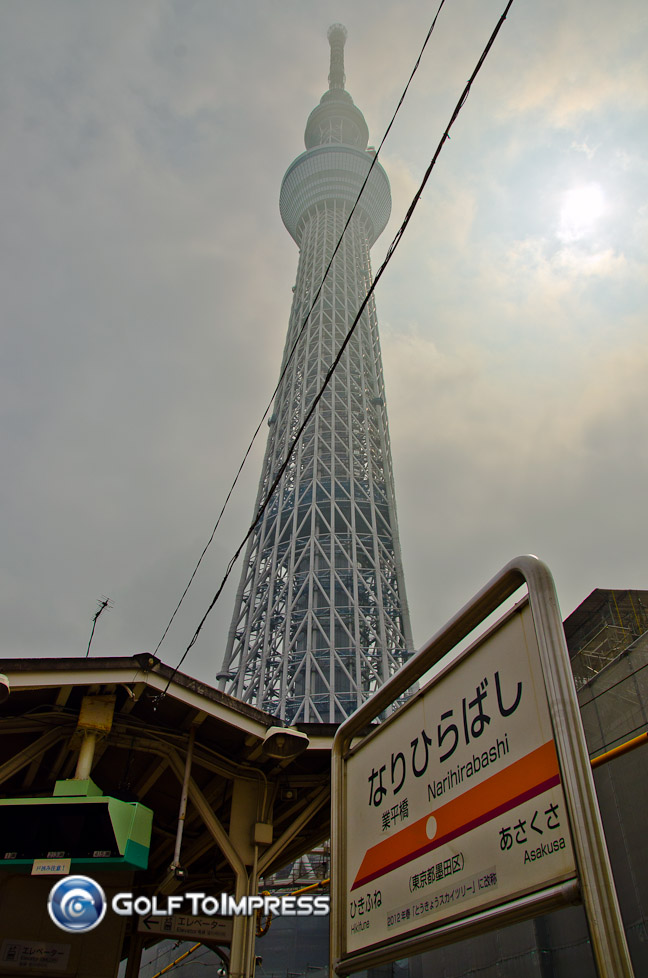 Above picture:  Into the sun and through the haze... Narihirabashi station platform right below the still under construction Tokyo Sky Tree. Shooting this image from this angle, I realized that 17mm on a 1.5x crop factor camera is barely wide enough.... I need a ultra wide!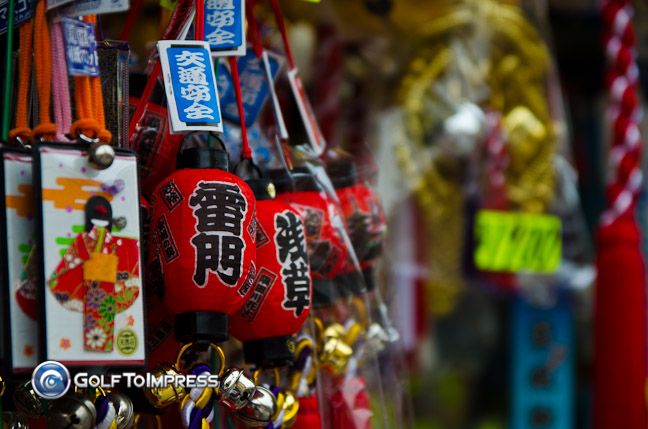 Above picture:  Souvenirs in Asakusa.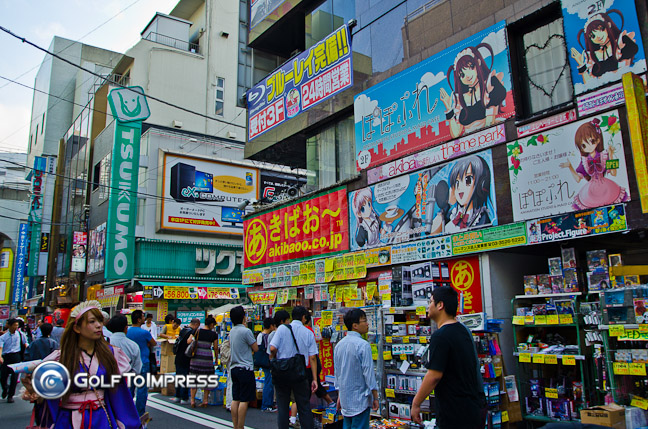 Above picture: Akihabara as always. Street shooting is much more difficult to do with a larger DSLR. The Fujifilm X100 is far better suited especially with its silent mode and shooting from the hip. I now have a ton of emails to catch up on but lots of new things to report on the blog starting tomorrow!