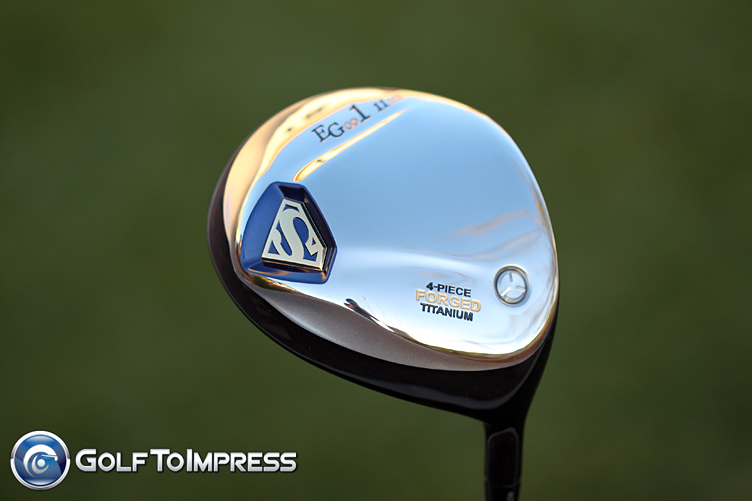 Three years ago we showed you images from the 2007 Japan Golf Fair that featured  Warner Bros. licensed golf products with the Superman Logo on them. That driver was actually produced by Endo factory in Japan and had amazing performance and feel.  Over a thousand pieces sold out very quickly, not in the USA or Japan but mostly to S.E Asia customers.  Now 2 new models were produced for 2010 in conforming and non conforming versions and produced by Endo as well.
In 2007 we had many requests for the previous model and couldn't supply it. Now we do have a connection with the company that owns the license and produces these clubs. We just don't know how our customers feel about it the Superman branding.
Its 4-Piece Forged Ti, the crown is KIS 15-3-3-3, the body is KS120, hosel is high strength Titanium, and the face has 2 material options. The non conforming has my favorite face material DAT55G and the conforming version's face is produced of KSTi-9. Everything is JIS grade it's made extremely well and they didn't skimp out on anything. Do not expect a low price on these either, the design may not be what we are accustomed to but the manufacturing quality and materials selected is unexpected of a brand that carries the branding of a comic book hero.
The complete line up includes 2 drivers, 1 set of irons, and 1 wedge, and many accessories. They are again expected to sell out very quickly so for those few or many who are Superman fan's that are interested please drop us a PM or Email.
Related Posts