A couple of weeks ago the all new S-Yard BOLD Wedge began shipping to TSG customers,  In the last week first reactions have been coming in with an overwhelmingly positive response.  The most common response has been about the amount of spin it produces, some customers are saying it spins more than any non conforming wedge they have ever hit.  I've had the Bold in rotation for a bit over two weeks now and am very comfortable sharing my own opinion along with the opinions of some of our members.

If you haven't heard yet, Kenji Kobayashi former president of ENDO and the man who designed every Epon golf club since their inception has taken charge as President of S-Yard Golf.  For those who don't know who Mr. K is,  he is one of the greatest golf club designers.  This is quite exciting as his roster of past designs is unrivaled from driver to irons and putters.  In this blog post we will take a closer look at the performance of his most favorite design yet.  The S-Yard Bold Wedge.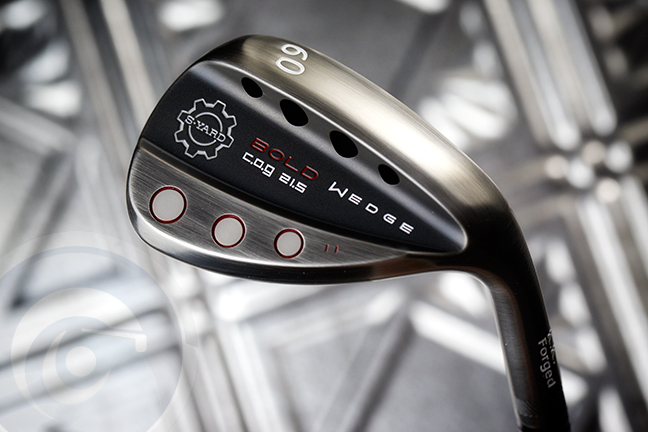 Click Read More to check out the review & high res imagery...
- "It spins the ball like crazy", " Is this thing legal!?", "this is the most versital wedge i've gamed to date for any type of shot from flops to bunkers to chips."
The Bold does spin like crazy.  Many people are reporting that they have to adjust for more distance because the bold holds balls to the green.  What we have noticed here at TSG is that not only does the ball spin like heck but that it also doesn't shred the cover off the ball.  Previously many I knew thought the Yururi Raw Gekku had the most spin,  it was known for chewing on balls too.  This bold can produce the same amount or arguably even more spin while not shredding covers nearly as much.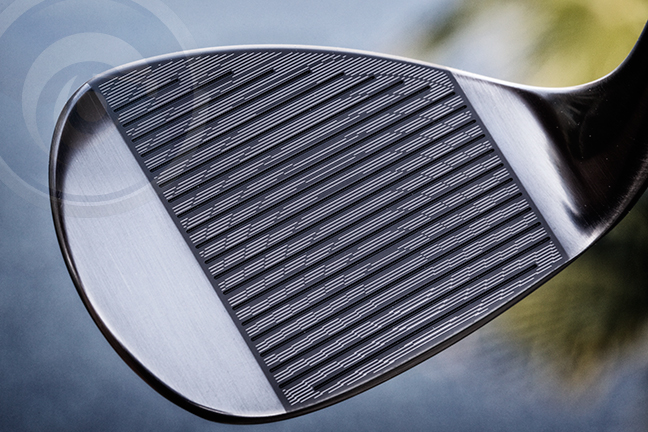 We had 4 golfers play the Bold for 9 holes while 2 of us have had 3 full rounds of play + range time.  We even had a female test them then purchase them for a rebuild with graphite on the spot.  The spin is that impressive.
In for testing was the 52, 56, & 60* lofts,  from the pic above you see next to no offset in this 60* with less loft you will see a slight increase in offset,  nothing big and it's there to help the player hit it straighter the further out they are.  From the looks of it above the milling design  also does a great job in framing the ball acting as a target.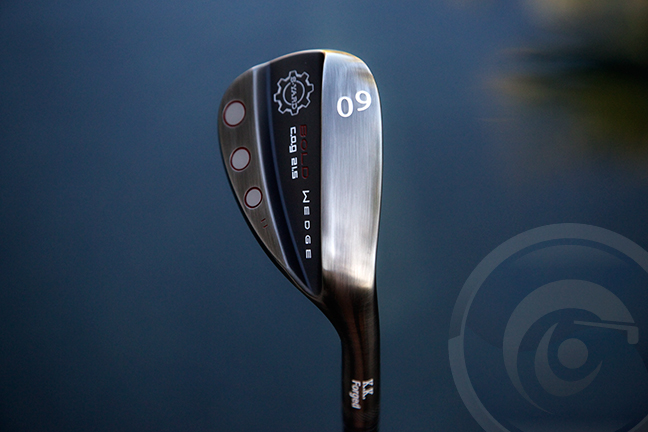 Our members are also praising the S-Yard Bold's dynamic sole grind.  The bounce plays less than stated and it has a pretty narrow sole.  Yamaha incorporates something similar with a higher bounce more narrow sole making it not as scary for the usual low bounce golfer to get used to.  Off tight to proper lie we found it performed extremely well.   In the rough it took a short getting used to period and for bunker shots it really depends on the type of sand, dense sand was much easier than dry fluffy sand which also shows that the bounce plays back seat to the sole design.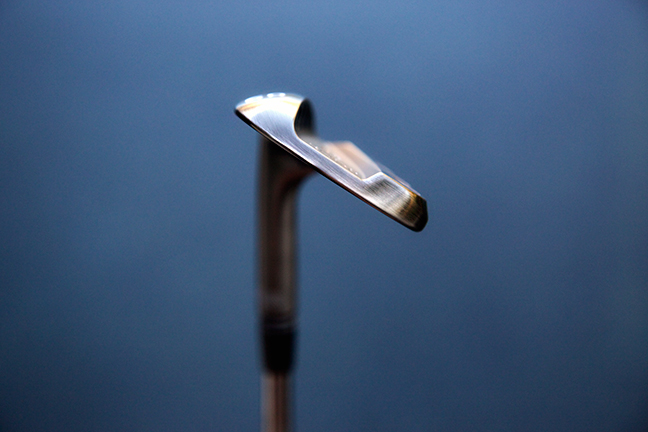 The Bold removes weight from the sole and places 3 tungsten weights opposite on the back face.  This is considered radical alterations to wedge design.  We have seen some brands tinker with it but not take it this far.  Because Mr. Kobayashi did this he was able to create the COG location of 21.5mm.  For a wedge he believes this is the sweet spot that has never been done before by anyone else.
It also features an extremely well thought out face milling pattern  it's the most intricate we have seen to date also even more spin was created by decreasing the pitch of the score lines as well.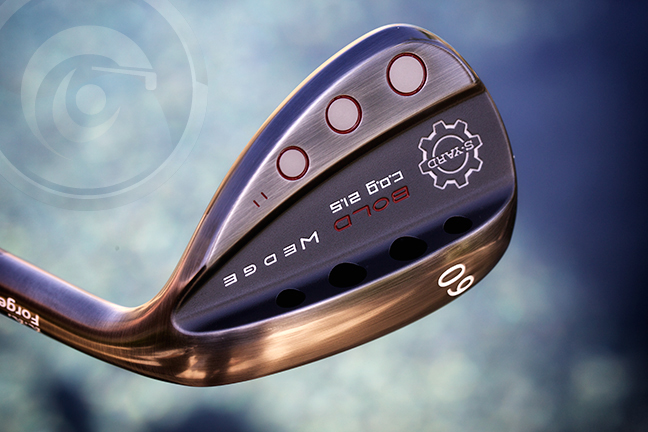 The finish is really something else i'd describe it as more of a stain applied on S20C.  It really just keeps the glare off the club bringing out the pure soft feel of Endo's S20C.  It will wear and rust over time so keep them oiled or not...  I'm glad they didn't make this plated actually.  I do think it would look great plated and TSG may do that aftermarket but I think the darker finish really hides a couple of thicker areas on this wedge extremely well.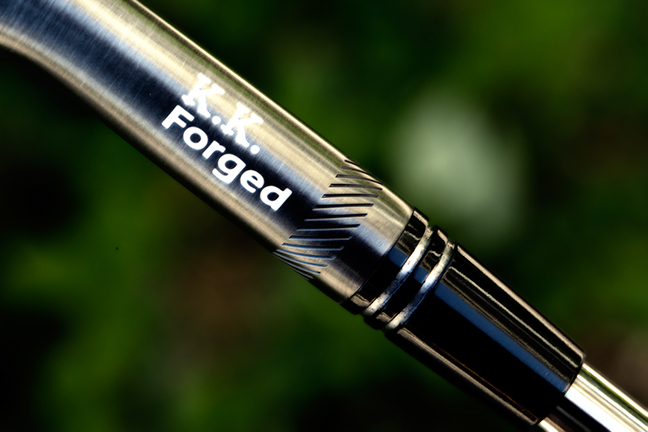 In the future we plan to put a bunch of brand new wedges on the LM,  we weren't able to do that this time around with a Launch Monitor that could produce accurate results from a higher lofted wedge.  Each person who hit the new Bold wedge really couldn't think of another club that spun the balls like these.   The biggest adjustment made was having to hit chips, pitch shots etc..  a little longer because the ball would choke up so quickly.  This is a good problem to have and is easily cured by awareness and time.  If you are interested in the newly released 2013 Bold wedge click here for the official product listing in the TSG ProShop.