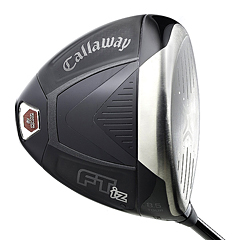 Callaway FT-iZ in Play
Ernie Els became one of the first golfers to put the new Callaway FT-iZ driver to use in the Sony Open last weekend. The Callaway FT-iZ is set to release soon and features a triangle shape which the company claims to be their best driver ever produced. The FT-iZ features a woven carbon fiber body with Callaway's famous hyperbolic face, the forgivenss is enhanced big time by its high density rear weighting and aerodynamic design.
Ernie El's driver average has increased by 15 yards to an amazing 306 yard average at the Sony Open when combined with the new Callaway Tour i(s) ball.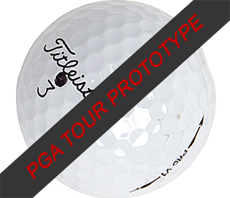 Titleist Prototype <+---PRO V1x--->
According to Golf.com writer David Dusek Titleist has put a new prototype ball into play. Although most ProV1 users stuck with the standard and current version six players decided to put the ProV1 Plus Spin & Plus Trajectory models into play.
The Plus Spin is marked with <s----PRO V1---s> on it's seam while the Plus Trajectory has a <+---PRO V1x---> on its seam. Golf.com reports that Titleist that they are customized versions of the latest ProV1 and ProV1x golf balls to enhance results for a small handful of PGA Tour Players and that this in no way has anything to do with the new groove rule.
The Titleist Tour Rep Also Noted:
" These products are not in response to nor designed to address new groove rules and they are not planned to be sold commercially"

Taylormade XFT Wedge @ Sony Open
Retief Goosen became the first player on the PGA Tour to request a new face plate be installed in his Taylormade XFT face changeable wedges in 54* & 60*.  I guess all that practice and play wore it out, It would be helpful if Taylormade provided information on when he began testing it, how many shots hit and exactly how long that first wedge face piece lasted him.