When it comes to luxury Japan is second to none,  I consider Japan to have the most potent and condensed form of pampering on earth.  While there may be larger more grand hotels per square foot on this planet, pound for pound it doesn't get much better than the Park Hyatt Tokyo.  My wife and I have lived in Japan and travel back at least twice a year while staying in some of Tokyo's top hotels.  This year we decided to give the Park Hyatt Tokyo in Shinjuku a try and we sure are glad we did..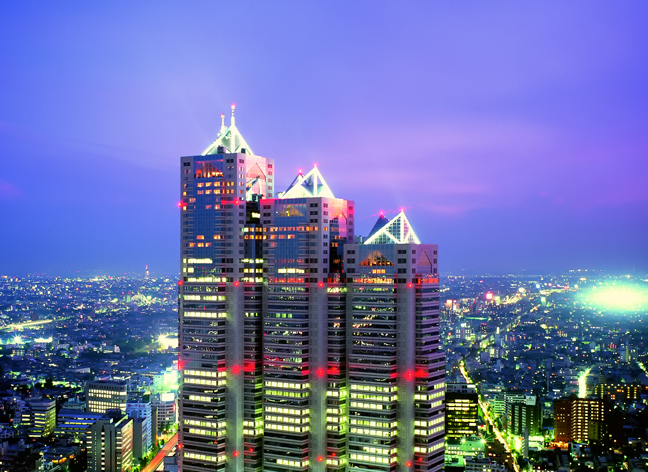 The Park Hyatt Tokyo is located atop a massive and beautiful steel skyscraper built by the famous Japanese architect Kenzo Tange and rests on the prime levels of floors 39 to the very top  at floor 52.  The PHT (Park Hyatt Tokyo) is located in the city of Shinjuku which is known to be the one of the most popular spots in all of Japan.  There is a ton to do here and you can access all parts of the country from the Shinjuku station as well.  The PHT does have a fantastic location yet we suggest using Taxi's to get from the hotel's front door to the station itself.  It will run you about $8.00 bucks each way I think it's worth it depending on the weather.  In the close area check out the shopping at Takashimaya, Victoria Golf as well as every luxury brand on the planet.  If you want some night life JDM style put a few drinks in ya and check out the raunchy sleepless area of Kabukicho, again ask your concierge for suggestions.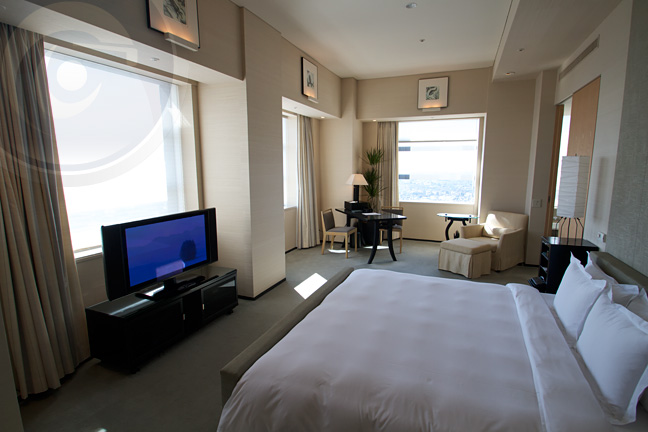 As far as the rooms and amenities go the PHT is the best I have experienced yet.  Larger than just about every top hotel in Japan in the same price range.  It's equal in size to the rooms at the Peninsula Hotel which are known to be a large sized by Japanese standards.  Rooms are an extremely personal decision and it really depends on your own tastes.  PHT is straight up Contemporary Luxury at the highest level, If you go to the Ritz expect Classic Luxury or if you stay at the Mandarin Oriental you get Contemporary Oriental...  anyway you get the idea it's all about your personal flavor or the style you want to have in a room.  PHT strikes a fine balance of ultra high quality materials and a bold yet subdued style,  it's the best I've seen anywhere.  One suggestion is that if you stay at the PHT shoot for a Park View room or higher,  they all have stunning views but the panoramic style view of the city + Mount Fuji is over the top! Especially sun up or down.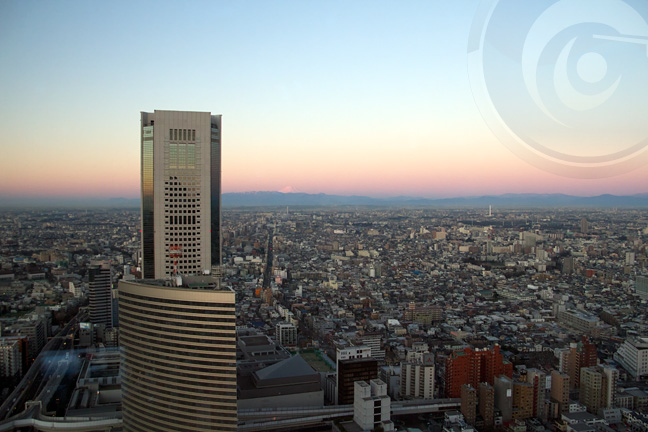 Free bottled water, internet, coffee or tea, newspaper, and pretty much anything else u want.  Room service is flawless and is basically the menu of their 3 fine dine restaurants.  If your tired of Japanese food order a Pizza or Hamburger or Pancakes they will make it and probably better than anywhere back home can.  Room service also attaches a heater and or cooler to the rolling table to keep food fresh.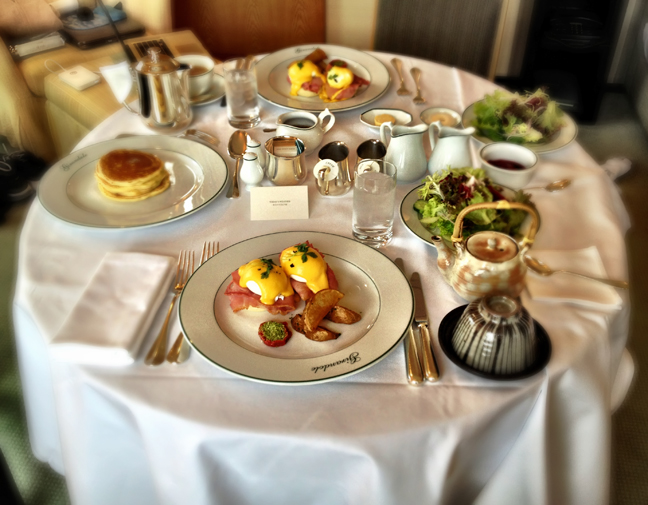 As for the hotel staff and service first let me say everyone speaks great english here.  The staff is insanely helpful and you get a 24 hour concierge that will handle your every need, make sure to put their direct line to your cell phone just in case.  The PHT does not look like most hotels with a big front desk where they funnel loads of people.  At PHT you simply have people directing you as you enter the very front door of the building taking you to a beautiful table where they give you your keys.  Notice I didn't say card? This place still uses room keys.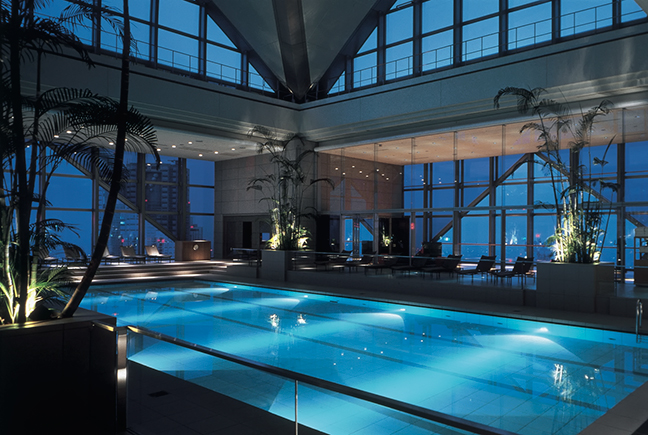 I've stayed at many 5 stars that have claimed to have the perfect service and not a single one has ever delivered.  The Park Hyatt had the PERFECT service, they hustle so we never had to wait more than a few minutes, they setup everything in your room for a perfect room service and will stand there and watch you eat if you need them to pour your coffee.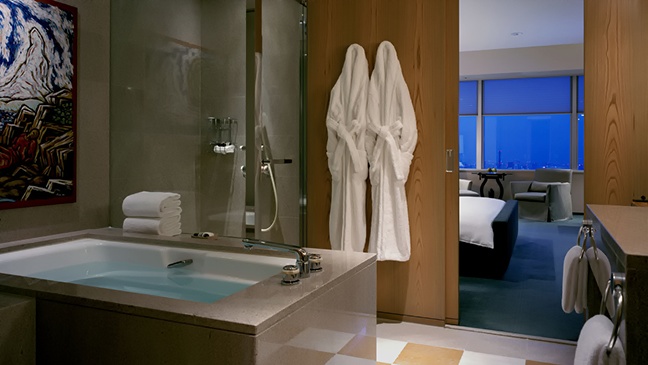 The famous pool at the top of the building had the best pool views in Japan and a wonderful american style  gym with free bottled water, fruit, and snacks.  I  I do think the pool at the Roppongi Hills Grand Hyatt was more impressive from a design standpoint and less crowded but it didn't have any view either.  The Spa was beautiful just as I remember in the scene from the movie lost in translation.  The front desk gave us a discount card for various spa treatments so my wife and I had facials and a massage.  It was a much more relaxing experience versus the same treatments in the states.  I went in hoping for strong hands and came out with a new appreciation of the delicate and luxurious touch they applied.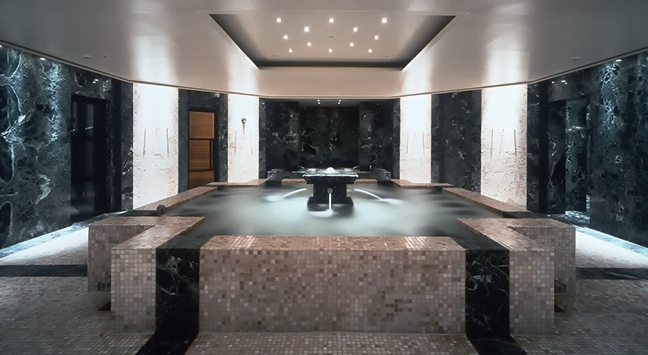 They have some pretty amazing restaurants on premises  like New York Grill/Bar  which was the  beautiful bar used in the motion picture lost in translation,  Talk about a view!  Kozue a contemporary Japanese restaurant using only the finest ingredients available.  For breakfast our choice was a spot just before the lobby called Girandole for European style food or the traditional Japanese breakfast.  The food is almost flawless in all of their restaurants and room service is as well.  Expect to see celebrities and young women wearing kimono's yet rocking a hermes designer bag having coffee or tea at lunch time.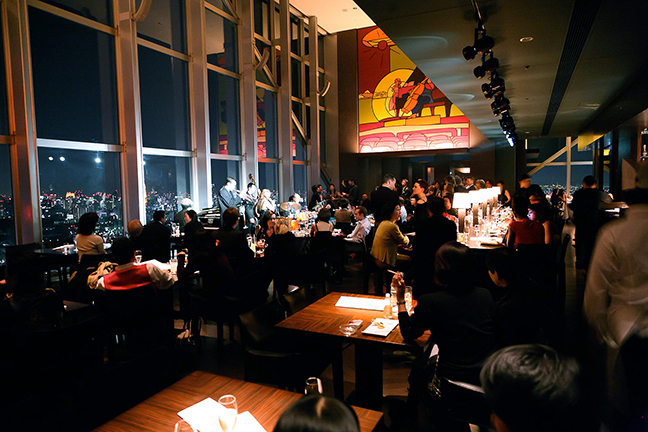 All in all the PHT is the best hotel I've stayed at in Japan,  the service is the best of any hotel I've been to period.  Everything is top notch here and although it's not grand in scale or a massive spectacle you leave feeling special and pampered.  You leave wanting to come back for more.  When you visit the PHT utilize everything they have to offer.  Their concierge knows where to send you simply point them in the right direction.  The only downside to any of this is the massive bill waiting for you at checkout, thank goodness for us it's a business expense.