New Ping G15 Update!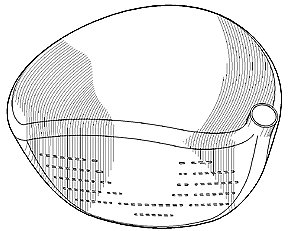 The New Ping G15 & i15 appears to be inching its way closer to the real as time slowly goes by.  Yesterday David Dawsey of Golf-Patents.com gave us an update about the revisions ping has made to its patent application for what we can only assume is the G15 driver. We still have our fingers crossed that it will debut on tour during the British Open in just under 2 weeks but little new information or images have appeared since we first reported the Ping G15 weeks ago.
Nothing on i15 Hybrid...
The update is specific to what could potentially be the Ping G15 driver yet nothing new has surfaced about the hybrid seen in our previous report.

Click Here or Keep Reading to view the new updates filled on the 23rd of June.