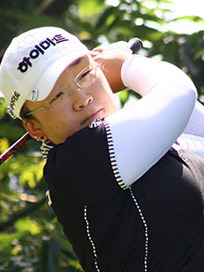 Jiyai Shin has been a contender on every tour she has ever been a part of, from dominating the Korean Tour to big money winnings on the Japanese Tour and now first place on the money list in the LPGA.  One great thing about Jiyai is she has a great bag of Japan market clubs along with her Ping clubs. Let's take a look at what's in her bag. When she was playing on the Japanese tour last year I had already noticed that she had a bag dominated by PRGR. This year on the LPGA its more of a mixed bag.
Driver: Ping Rapture V2 9*
Fairway Woods: Royal Collection Pro TP  3W, 5W and 7W
Utilities: Ping Rapture V2 23*, PRGR Zoom 220i Driving 4 Iron
Irons: PRGR is3 501 Forged CB 5-PW
Wedges: Fourteen MT-278 V4 Black 52*, 56*, 60*
Putter: Ping Redwood Piper
Ball: Titleist Pro V1x 2009
The Rapture V2 driver gives here the forgiveness she needs to really go after the ball and match distance with the longer drivers on the LPGA tour vs the Asian Tour. Jiyai is a very consistent driver of the ball with this club. The RC Pro TP woods are very compact player's woods with a focus on accuracy and workability. Royal Collection designed these solid woods for the pro player and many in Asia bag them. As you may have noticed what's listed in her bag and in the photos is in fact 16 clubs. She alternates between the 7 wood, Ping Rapture Utility and PRGR Zoom 220i driving iron depending on the course and conditions. The PRGR is3 501 Forged is a fantastic compact players cavity back with wonderful feel and playbility and has long been a favorite also of PRGR Japan pro Azuma Yano. She has been using these irons for the better part of two seasons now.  The wedges are the very good and versatile Fourteen MT-28 V4 in black which provide wonderful feel and spin around the greens.  She putts the ball in the whole with the very good Ping Redwwod Piper S mallet style putter. A great all around bag for a great all around player!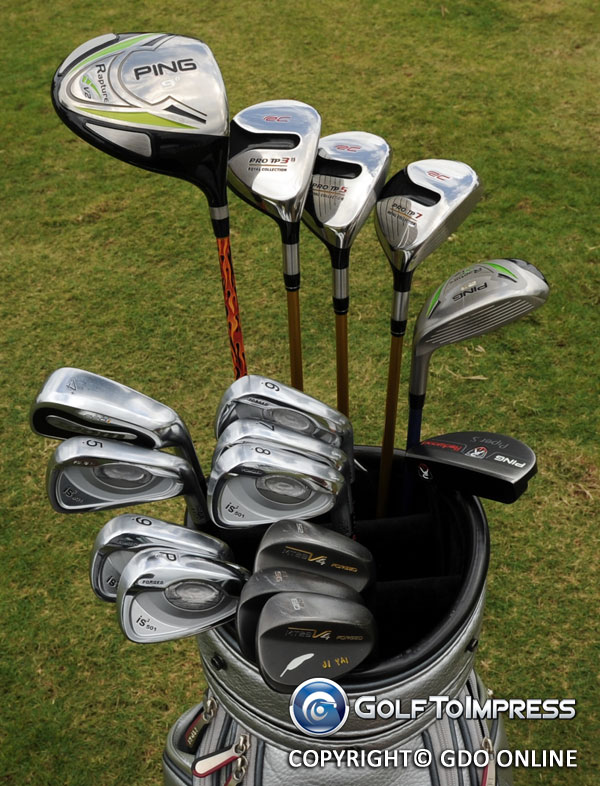 Related Posts