I decided to start blogging some of my club builds with hopes that readers will gain a better understanding of our products at TSG.  This build is for a good customer, really cool guy let's call him Big E.  Big E was interested in trying the highly rated "Longest Yard" TJ-46 in SR flex.  I have the same shaft in my driver now as well.  It's designed for the more aggressive swinger who needs a higher launch and sometimes battles a push or slice due to an over swing leaving the face open.
Big E was also interested in an new EponAF-151 head we had in stock.  It's 9.5 at the standard head weight.  When ordering Epon heads you have the ability to select custom head weights lightest being 192 grams and the heaviest 205 grams.  It just so happened that the one we had was 194.5 grams which by U.S standards is considered light.  Our goal was 45.75" at D1/D2. Click "Read More" to find out if we were able to meet the customers requests.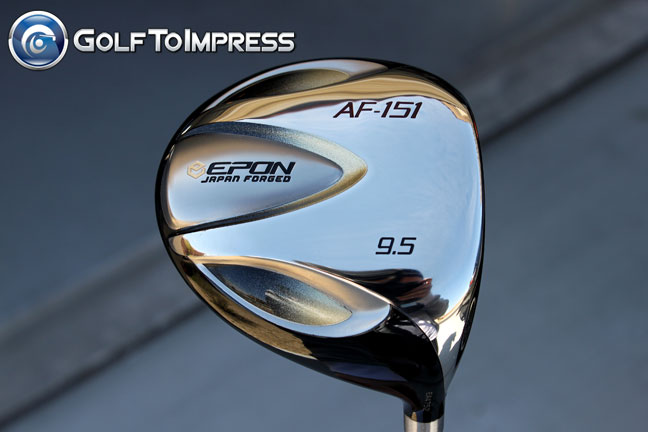 First thing I did was prep the shaft tip very carefully. Crazy is known for it's thin wall structure in the tip section. This is one of the biggest reasons why Crazy Shafts get more distance, it's that  active tip profile.  They highly suggest using a light grit sand paper and doing the tip preparation by hand instead of by machine.  For drivers Crazy's standard tip instructions are no tip cut at all.  It's a butt trim to length type of shaft.  We weighed the shaft prepped at  58 grams, the grip at 50 grams and the AF-151 head at 194.5 grams.
I most often do dry fitting before the epoxy process.  The dry fitting includes putting all parts together to know in advance the swing weight, final length including gripbutt cap, and even CPM's.  How I do cpm's is by using fishing line and wrapping it around the area that's inserted into the hosel, thatkeeps the head stable while I twang the club over the digi flex.  The reading before final assembly is usually very accurate.  If everything check's out during the dry fit I can move forward, if any red flags are raised I can stop the build and consult with the customer.
I use a spine finder tool but like most other high end shafts the "Crazy"  kicks straight along the graphics by design.  I did a second spine test by twanging the head.  The shaft moved back then forward exclusively.
After selecting the best looking ferrule I begin preparing the epoxy, I always use a little bit of glass beads and of course black dispersion ink mixed in.  I use long cure 2 part epoxy just to be sure the bond is as strong as possible.  After 24 hours to cure I turn the ferrule and use acetone to clean it up.  The grip is installed and I finish up by putting a light wax over the head and shaft.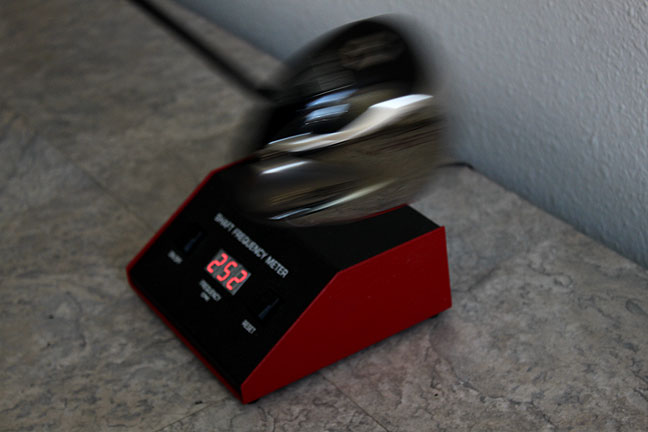 I go over the entire club once more before packing.  I double check the swing weight, length, and then lastly the CPM's. In this case it was spot on matching our dry fitting done before we sealed the deal.   It's 252 cpm's which is where the TJ-46 should be with a head at 194.5 grams @ 45.75" long.  Crazy shafts play stiffer than most other brands. I will be switching to an SR flex TJ-46 very soon.
In regards to the thin walls in the tip section, we strongly suggest having a gifted club maker do the assembly we also recommend that you not lean against it as support or flex it unnecessarily.  Only if  the shaft is purchased from an Authorized dealer will you get a serial code warranty card.   Another catch is that you must be the first owner of the shaft as well for that card to be valid.  Main thing is that you do not abuse your driver, It should be used as a fine precision weapon.