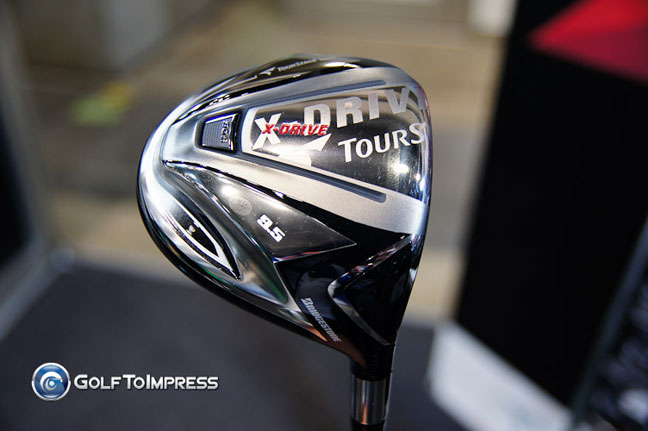 Tourstage is considered one of the largest brands in Japan and their booth size always reflects that by being one of the bigger ones at the show. The golf wing of Bridgestone Sports here in Japan, Tourstage has long catered to all level of golfers with premium high performance clubs with cutting edge designs and materials.  This year, Tourstage's main focus at the show was the release of their new 2011 X-Series clubs including the very limited 905 Series which consist of a pro model 385cc driver, new blade and new compact CB.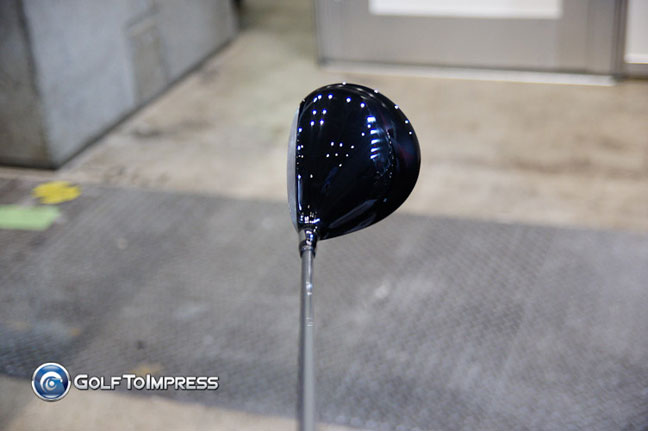 The first thought when hearing that Tourstage has a new 385cc head is "whoa that's way too small" however, better players have embraced the head as it is probably the most advanced sub 400cc head ever made, producing awesome distance plus workability with a solid feel. At address it actually doesn't look as small as 385cc and could easily pass for 425cc or so which is a good thing for confidence.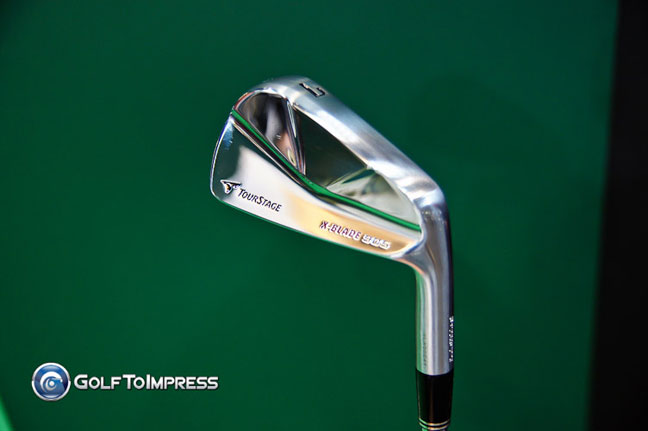 The new 905 Blade looks awesome. Sharp lines, boxier toe and very little offset in a very small head, the limited muscle back will be very popular with pro level players and those wanting pure feel. The back of the blade is a bit on the shiny side with its mirror chrome finish however that's of course not noticeable at address.  Tourstage has increased the feel of the sweet area by making the muscle area thicker right in the center. This also brings the CG up ever so slightly to create a more stable launch and trajectory for optimal control and workability.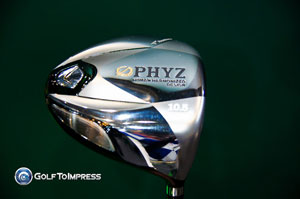 Tourstage also took the opportunity to introduce an entirely new line of clubs called PHYZ which is based on what Tourstage calls Human Harmonized Design.  The PHYZ line is a premium line made with a main focus on ease of use and distance performance. It fills a line left void by the former Tourstage EXE premium line targeting higher handicappers, average golfers and senior players looking for clubs that will make the game easier and more fun. The PHYZ line features all clubs ranging from, Driver, fairway woods, ut, irons, wedges, putters and even balls and their own accessories lineup.
Tourspecgolfer (Chris) has created an awesome video looking at the new 2011 products especially the in demand X-Series line, including the limited 905 series and the new 705 line of woods and irons. The video is set to play at 720p HD but as we all know Youtube can choke sometimes and if it does please drop the resolution down to 480.
Here are the rest of the pictures from Tourstage! I found it may be too much to load on the front page of the blog by adding all the images the bottom of each post so please click  on the album below to check them out!
Related Posts